Beerliner German Bar & Restaurant
Embracing and experiencing the tradition, vitality and dining culture of Berlin, Beerliner is a great place for you to gather and share delicious German food and wine with your family and friends. The restaurant combines the classical architectural style of the 18th century with modern decoration, reflecting the old but constantly changing urban characteristics of Berlin. The large open kitchen allows guests to closely enjoy the cooking process which the chefs go through before each delicious dish gets served. Beerliner offers a wide range of specialty drinks such as German imported draft beer, spirits schnapps, refreshing and delicious cocktails, paired with savoury traditional German dishes, such as German salted pork knuckles and sausage platter, allowing the German passion to spread through all senses.
Latest Offers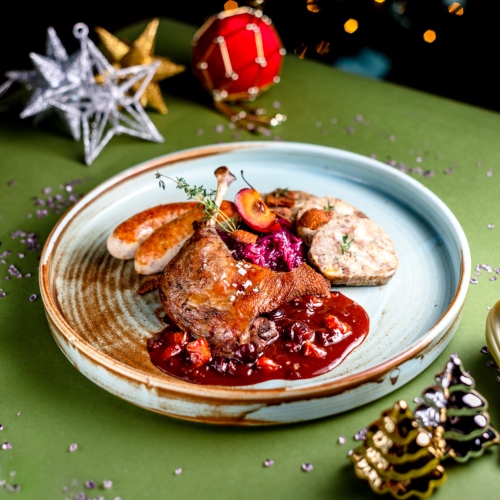 Christmas Special
Tis the season for celebration! We are ready to make the most of your festival experience with a series of Christmas delicacies. Menu is available all day from Dec 1 to Dec 26, 2022. Dine with us!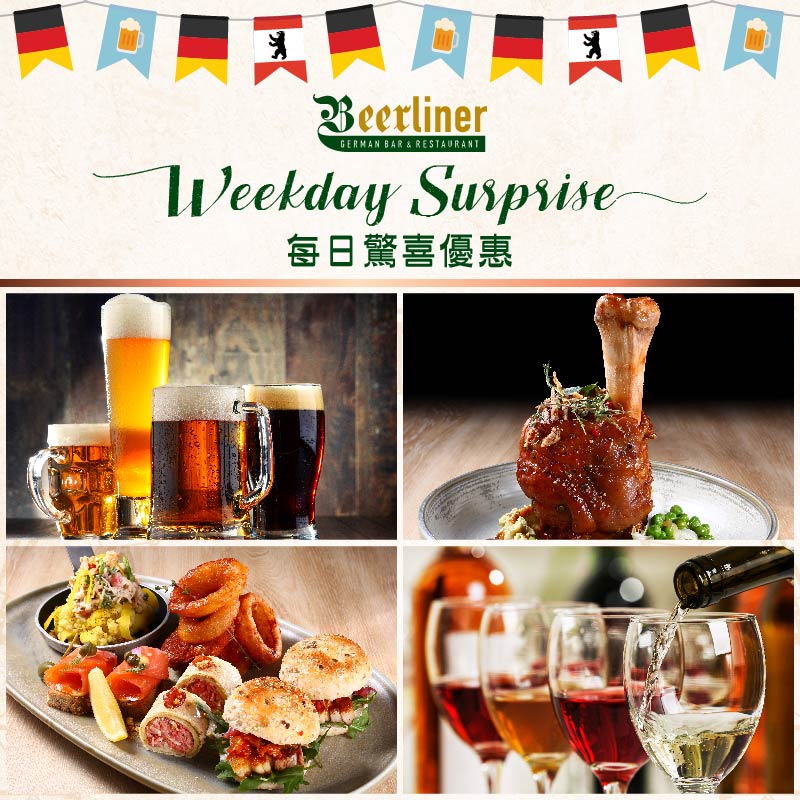 Weekday Surprise
From now on, you can enjoy daily offers from Monday to Thursday at Beerliner. Come and savour our German delicacies and drinks with your friends and family!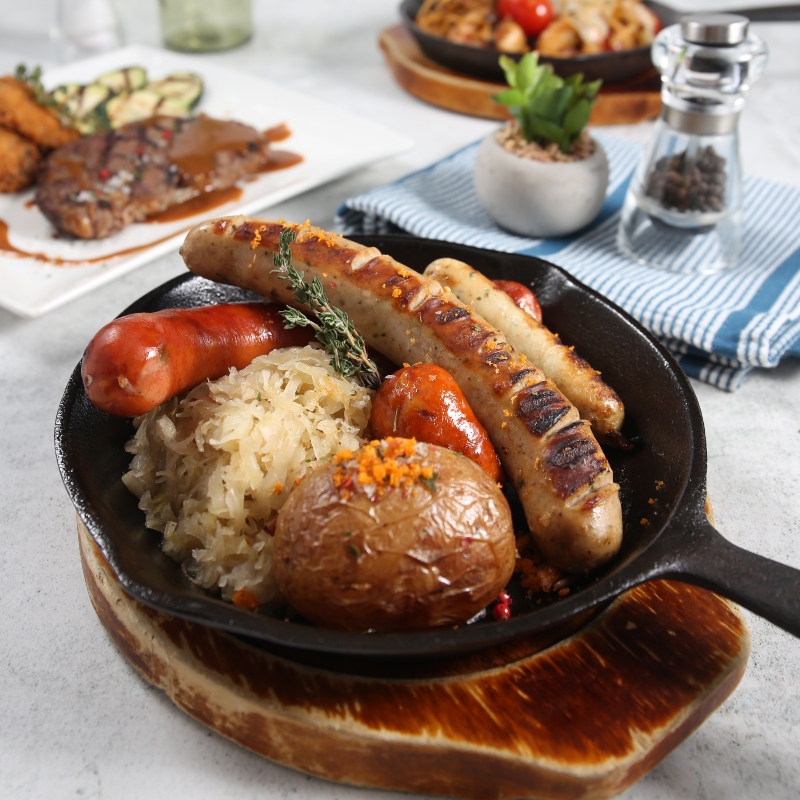 Set Lunch
Treat yourself to a scrumptious Set Lunch at Beerliner! Choose your main course together with soup or salad as starter. Available from Monday to Sunday.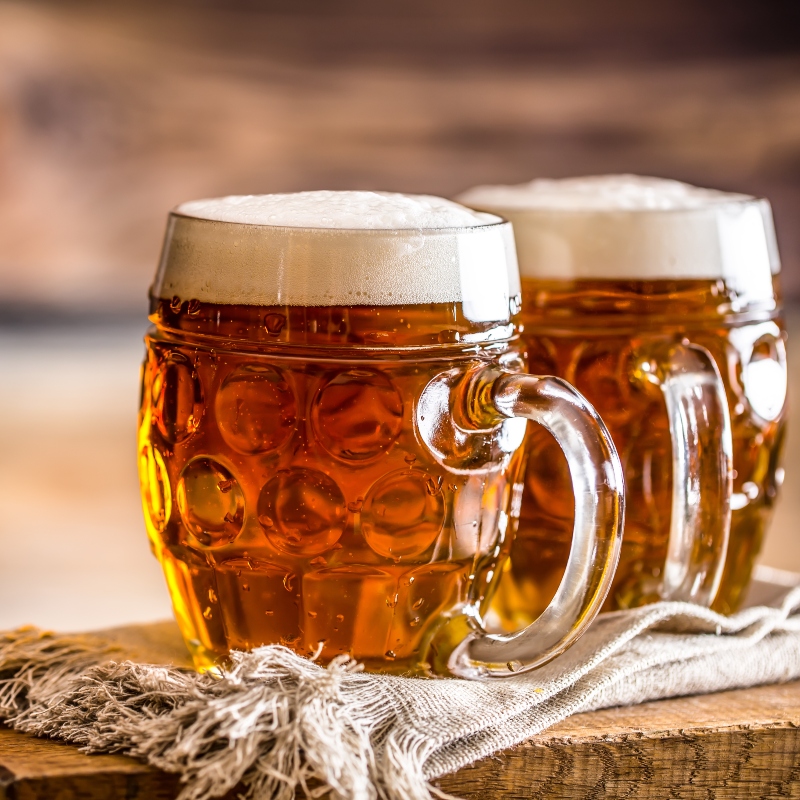 Happy Hour
Drop by and grab a drink to finish off the day with special price from $52 only. Offer is now available from 3pm to 8pm everyday.