Chatime
Chatime is one of the largest and farthest-reaching tea chain brand, offering innovative tea beverages with over 1000 locations worldwide. The Chinese brand name of Chatime is 日出茶太 and directly translates as "Sunrise Tea" and carries the vision: "Anywhere there is sunrise, there will be Chatime." Chatime brings authentic Taiwanese tea beverages to the market, providing customers with a new way to experience tea through its quick-serve café formats and varied drink offerings.
Latest Offers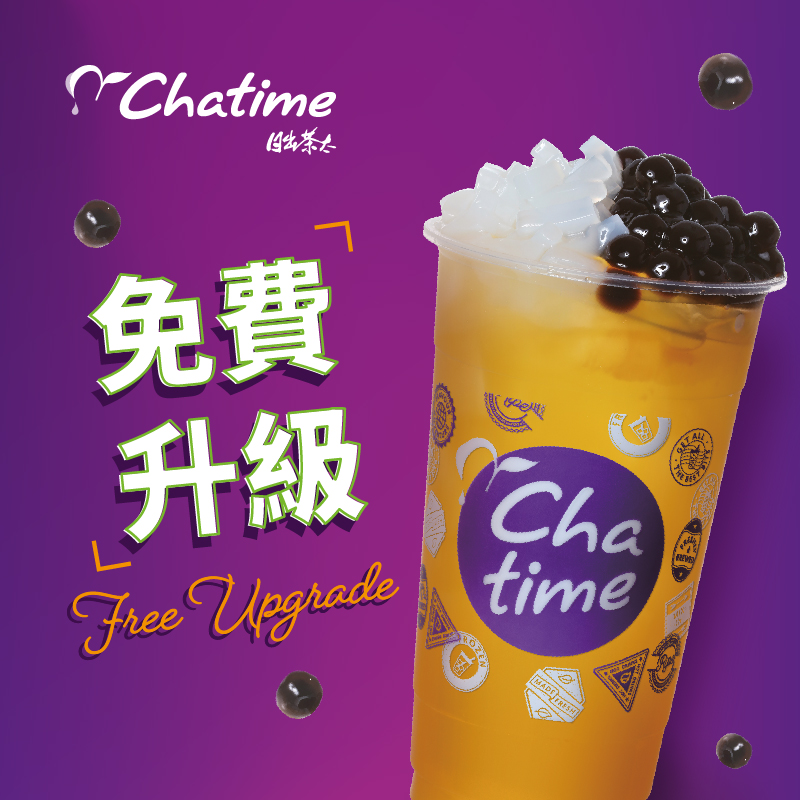 Opening Offer-Free Upgrade
Come to Wanchai branch enjoy our "free upgade for Chatime drinks" offer starting from Oct 1 to Oct 7, 2022(except hot drinks and coffee series). Limited time only!